Your property can be the envy of the neighborhood with our quality water gardens.
Flower gardens make you smile and make bees happy, vegetable gardens feed you – and water gardens relax your soul! If you are like most people who call Orlando, Florida home, you may have moved to this wonderful state because of the easy access to water activities. With a multitude of lakes and a short drive to either coast, there is no doubt that we are a society who appreciate water. As such, you may be thinking that water gardens on your property would be a great way to become the envy of your neighborhood and provide you with a place to unwind each day. That's absolutely correct — and at Florida Water Gardens by FWG Design LLC, we can help you achieve that goal.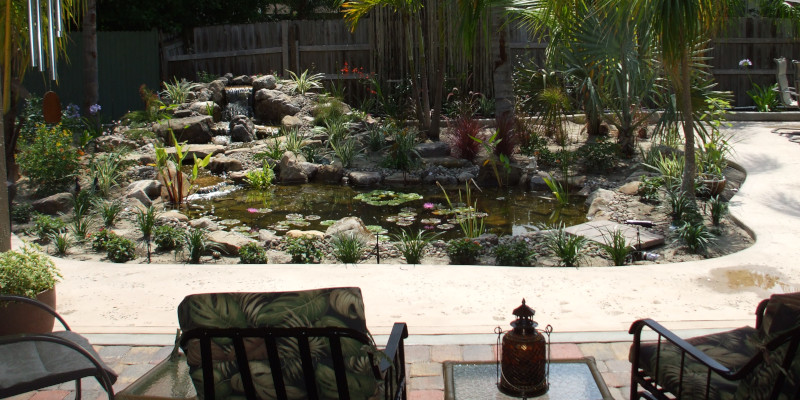 Whether you are looking for a contractor to handle everything from design to completion, followed by maintenance services to keep it nice, or you are more of a hands-on person and want guidance so you can create and care for a water garden on your own, you'll find that we are the best possible option for making your vision a reality.
There are many different styles of water gardens to choose from, including pondless disappearing and vanishing NO-Pond™ waterfall installations, koi ponds, hybrid koi ponds, pool & spa waterfalls/grottos/lagoon features, Water Illusions™ construction, custom fountains, and much more. In a nutshell, if you have a project related to water, you can count on us to make it a reality for you.
If you would like to know more about our water gardens and would like to take advantage of our FREE over-the-phone, in-store, & email construction estimates or schedule an In-Home Design Consultation don't hesitate to reach out to us. We look forward to helping you create memories with family, friends, and other loved ones.