We use a custom approach to match each pond with the appropriate pond filtration system.
The key to a consistently beautiful and healthy pond is a properly matched pond filtration system. At Florida Water Gardens by FWG Designs, LLC, each of the ponds we create is designed to your unique vision and objectives. It wouldn't make sense to us to use a one-size-fits-all approach for the filtration system. Instead, we use our deeper knowledge and understanding of all types of filtration technologies so that your pond filtration system is the right size and type for your pond.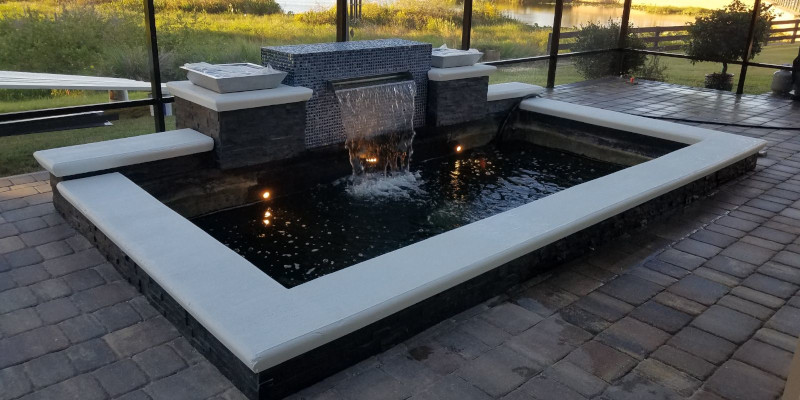 We create custom results from start to finish with our pond installation projects so that the pond you enjoy at your Orlando, Florida home, business, or community is uniquely your vision. We are happy to show you our portfolio for inspiration, but we strive to create a different design for every project. Our passion for what we do is second to none, so expect the unexpected!
Most companies offer one pond filtration system and only a handful of designs at best. Our award-winning company has been featured in multiple magazines that recognize the work we put into offering custom design water feature options with the best pond filtration system. If you have an existing pond that is giving you trouble, reach out to us for pond maintenance, cleaning, repair, or any upgrades to the pond filtration system that might be needed.
Contact us today with any questions you might have or to begin the process of designing a water feature for your home, business, or community.
Similar Services We Offer: