Our streamlined process makes it easy to get on the right path for your pond design.
If you are going to invest in a pond for your Orlando, Florida home or business property, there is no reason to go with anyone other than the best. That is what you'll find with Florida Water Gardens by FWG Design LLC. Our professionals have applied design & construction knowledge and more than a decade of experience, which have made us a leader in the water garden, koi pond, and water feature industry.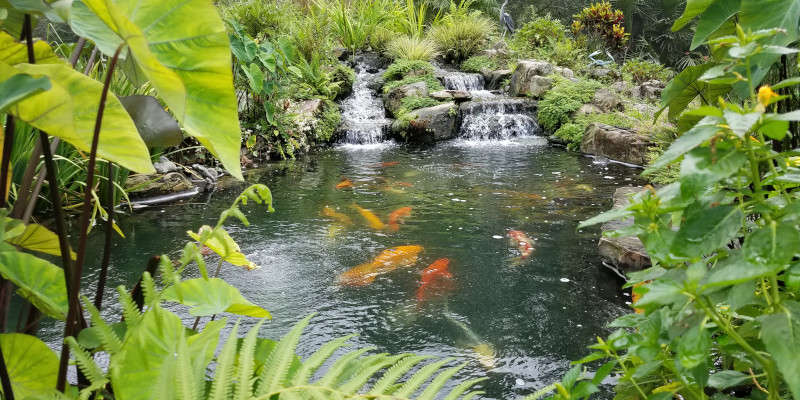 We offer the following services to help you in figuring out the cost of your water garden pond construction, koi pond construction, hybrid koi pond construction, NO-Pond™ waterfall construction & almost ALL other water feature construction projects.
FREE On-Line Construction Estimates
(Nominal Fee) On-Site Consultation, Design & Construction Quote
(Nominal Fee) DO-IT-YOURSELF On-Site Materials Consultation & Design Quote
If you would like to take advantage of our pond design free estimate, we ask that you have the information below in hand when you come by our design center. You can also provide this information via email. Alternatively, for a nominal fee, we will provide an on-site consultation.
Photos from ALL angles of the area where you would like the water feature
Dimensions of the area where the water feature would be built
Dimensions of the water feature to be built
A photo from inside the home facing the area where the water feature will be built
The type of water feature you would like (water garden pond, traditional koi pond, hybrid koi pond or disappearing vanishing pondless NO-Pond™ waterfall with or without a stream. We can help you in making this pond design decision if you are still undecided after a brief interview.
If you'd like to not only be the envy of the neighborhood but also create a space to enjoy and create wonderful memories with family and friends for many years to come, reach out to us today to learn more about our pond design services, installation, and other water feature services throughout the Orlando, Florida area.
Similar Services We Offer: