We are your best choice for a koi pond design that you and the koi will love.
There are many creatures we can have in our lives that provide enjoyment and enrich our lives. If you are looking for one that has a long life span, you might want to take a look at koi fish. With a beautiful koi pond design, including filtration and other features to create the ideal environment combined with proper care of your koi, you can enjoy having these graceful swimmers around for two to three decades. Their long life is one reason that koi ponds have become so popular in the Orlando, Florida area.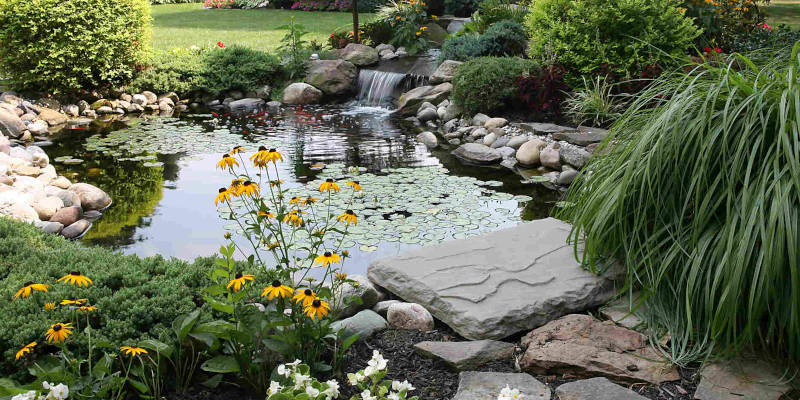 If you want to establish the best possible environment for your koi fish investment, reach out to us at Florida Water Gardens by FWG Designs, LLC. We have been in the koi pond design and care business for over 20 years. Whether you are looking to have a small, backyard koi pond at your home or a large one in the common area of a community or at a commercial business, you can count on us to work with you to come up with an innovative and stunning koi pond design.
We take the time to learn what your objectives are and your expectations about the operation of your koi pond and its care. Our attention to detail and extreme customer service has made us a preferred source for koi pond design, installation, maintenance, and repairs. We also understand that some people prefer a hands-on approach and just need a bit of guidance to get started. For a nominal fee, we are happy to do an on-site consultation for DIYers.
Reach out today to learn more about getting started with koi pond design or any of our water feature services.