We are a leading pond contractor in not only Florida, but across the country.
It might seem like all there is to being a pond contractor is digging a hole in the ground, putting in a few components and the job is complete. That might be fine for a rural setting, but when you want a pond or water feature that will make your Orlando, Florida home or commercial property the envy of the neighborhood, you need one with the advanced knowledge and creativity we have at Florida Water Gardens by FWG Design LLC.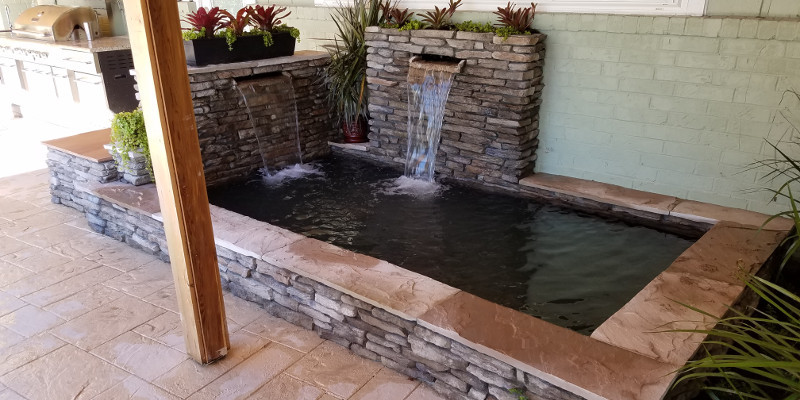 You may have heard about our owner, Freddie Combas, as he is a very well-known pond contractor who has provided cutting-edge products and equipment and exceptional pond services for the garden pond and koi pond industry. He's been both a hobbyist and a professional along the way, showing an intense passion for what he does. Thanks to his guidance, we don't just follow the industry trends, we create them!
With applied design and construction knowledge dating back to our start in 1998 as a department of Joseph Brothers Landscaping Supplies, we have come into our own as a pond contractor who consults, designs, and builds water features across the country, including water garden ponds, traditional koi ponds, hybrid koi ponds, disappearing pondless vanishing NO-Pond™ waterfalls, water illusions, hand-carved concrete waterfalls & theme park features and almost any other custom feature related to water movement.
When only the industry-leading pond contractor will do for your water feature project, give us a call to get started with a FREE consultation and estimate. We look forward to helping you create memories with family, friends, and other loved ones.